Walnut Paddle Serving Board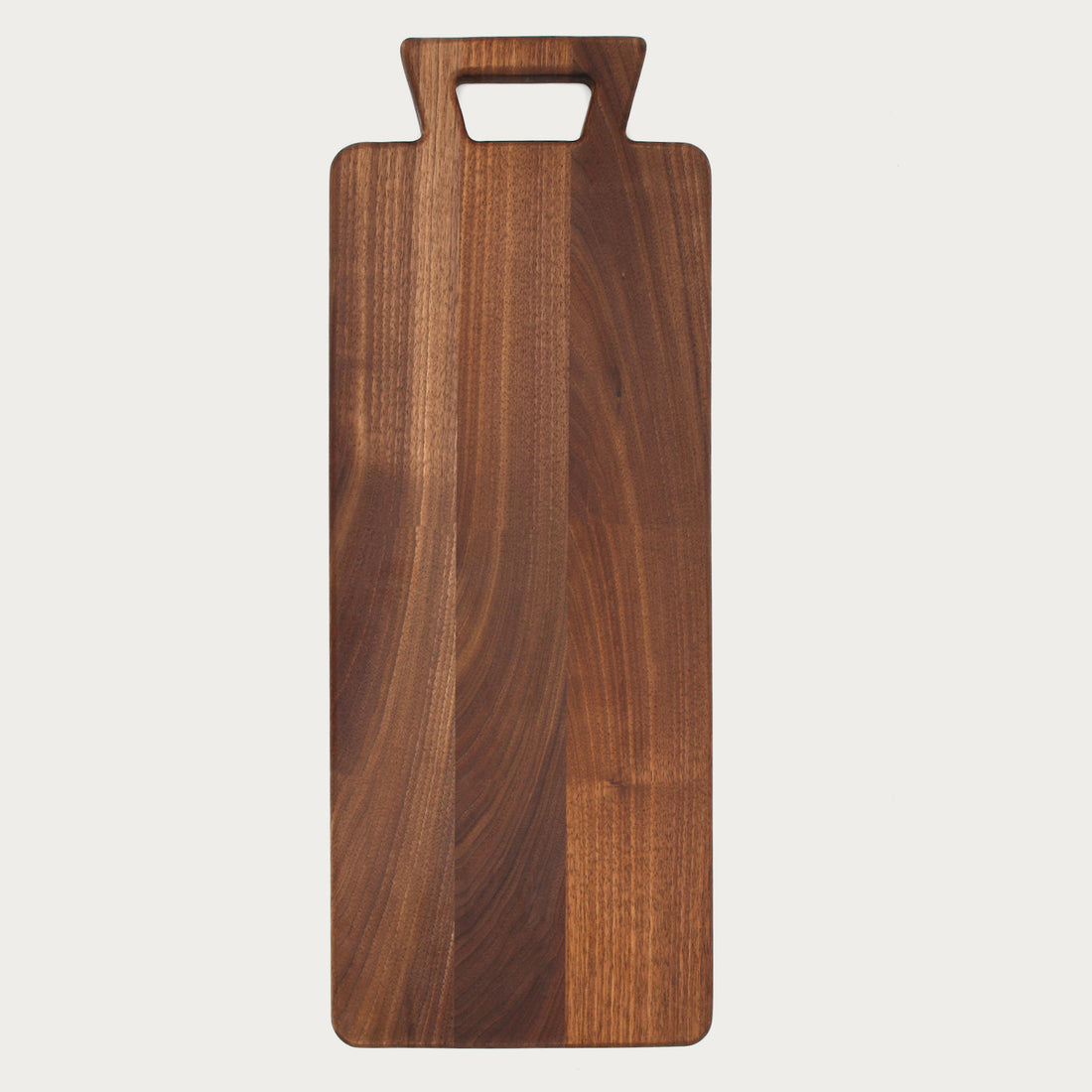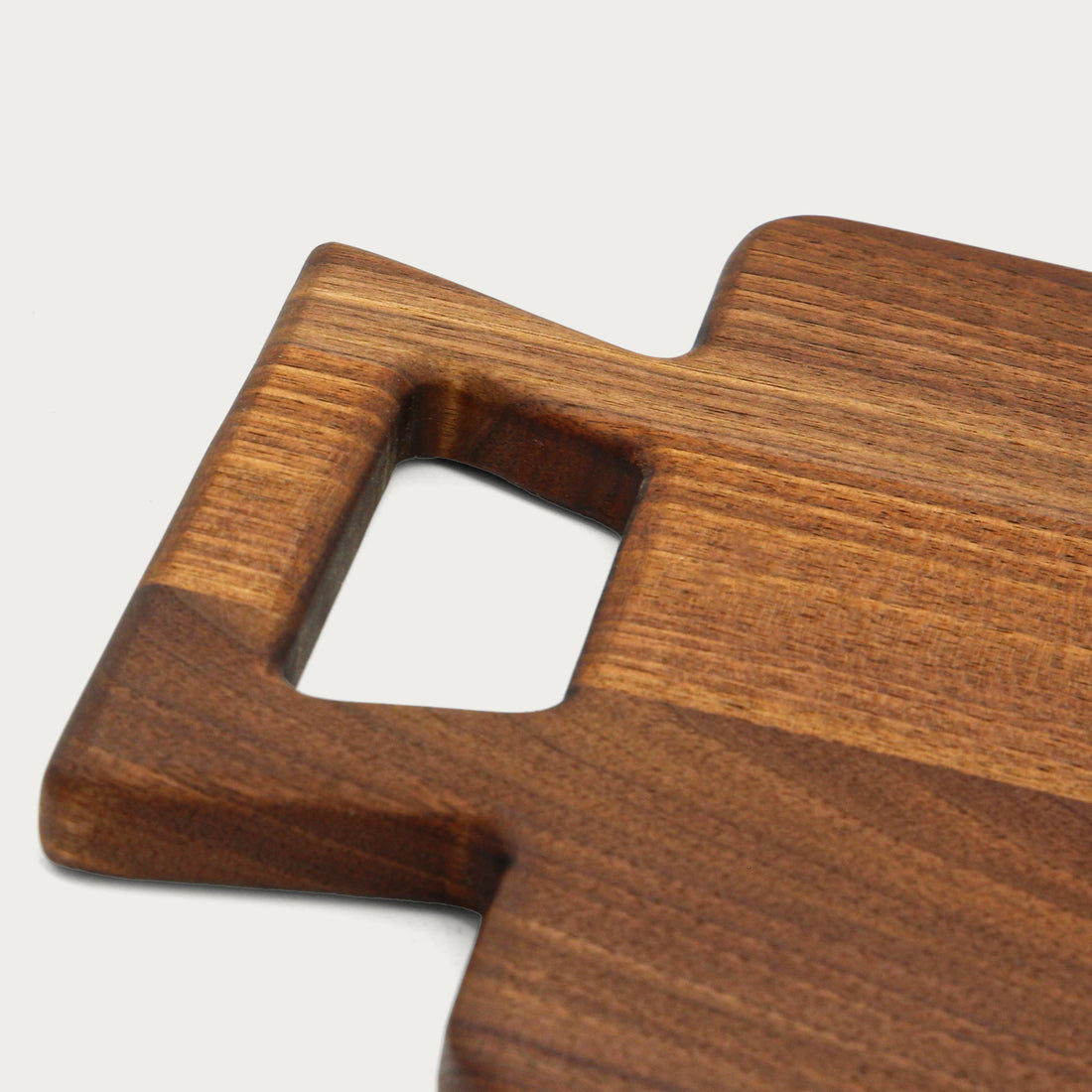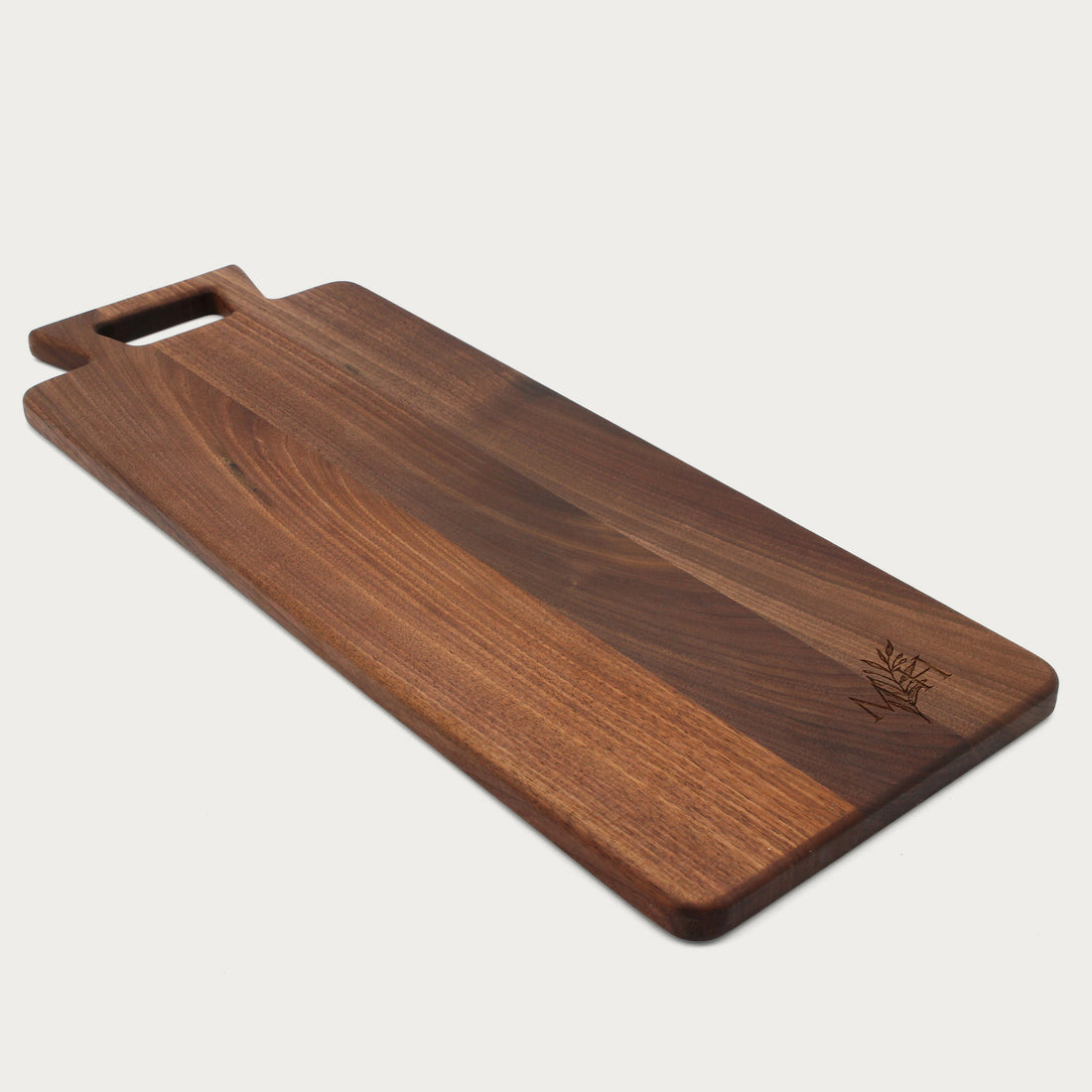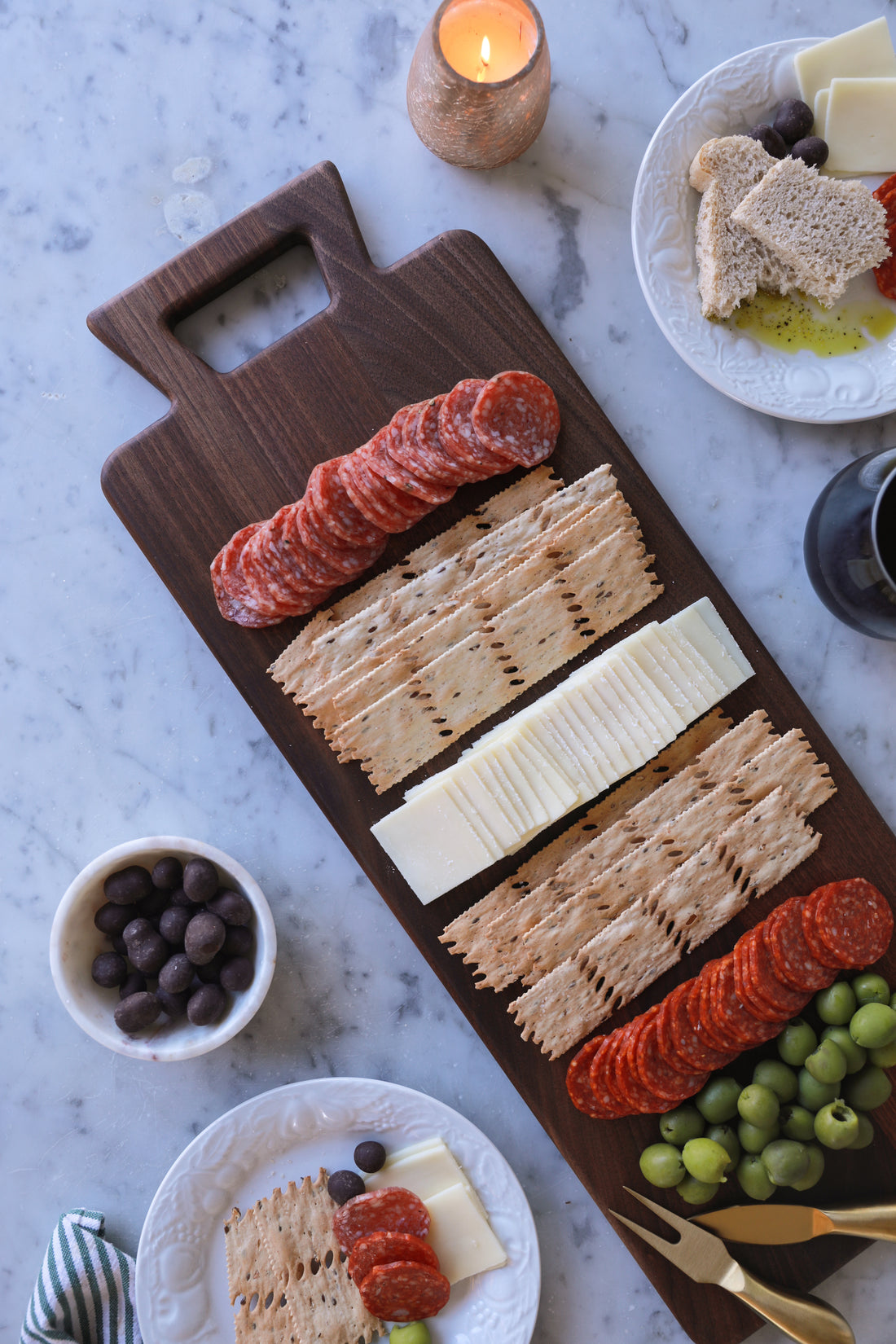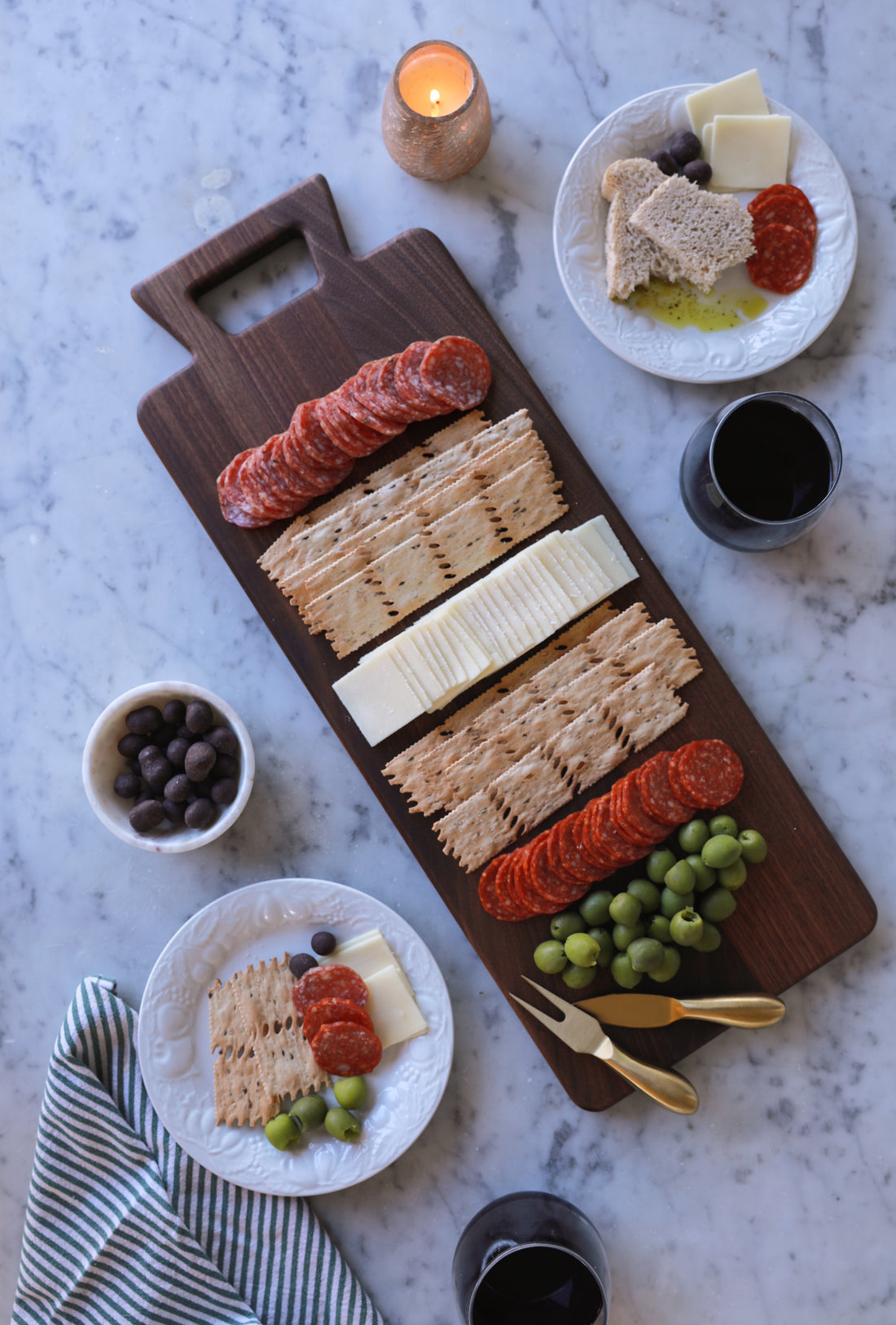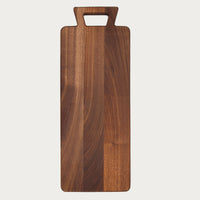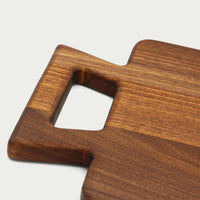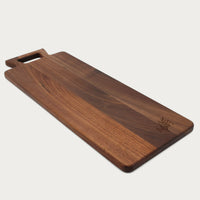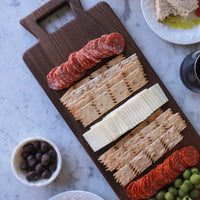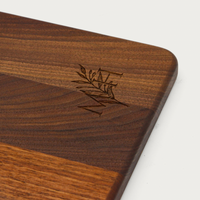 Walnut Paddle Serving Board
Walnut Paddle Serving Board
Dimensions: 24in x 9in x 0.75in
Crafted from hand selected American walnut, this serving board features finely sanded surfaces and an elongated shape designed for hosting and entertaining. Perfect for charcuterie and breads. The slotted handle allows the board to be hung, giving the option of a decor piece.
A perfect heirloom quality gift for weddings, holidays, anniversary, housewarming, or birthdays.
All orders come with one complimentary maintenance kit including a care guide, our all natural handcrafted food safe board wax, and applicator pad. When purchasing multiple items in a single order, consider adding additional maintenance kits.
Every Maris Home board is responsibly sourced and milled at local Midwest family operated small businesses, and handcrafted by local artisans. 
Each piece of wood is hand selected to ensure the highest grade American walnut, maple, or cherry and arrives fully seasoned, oiled, and ready for use.