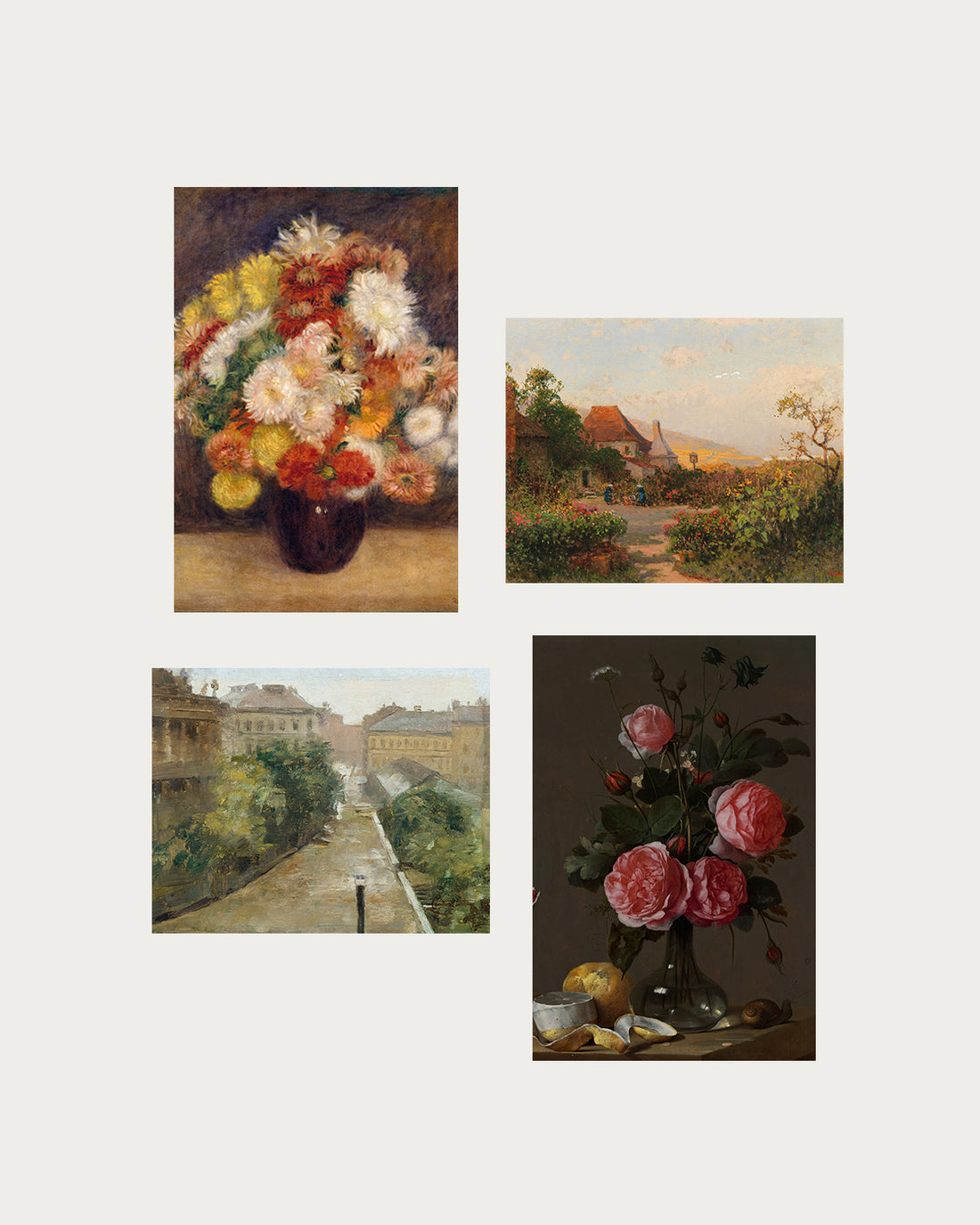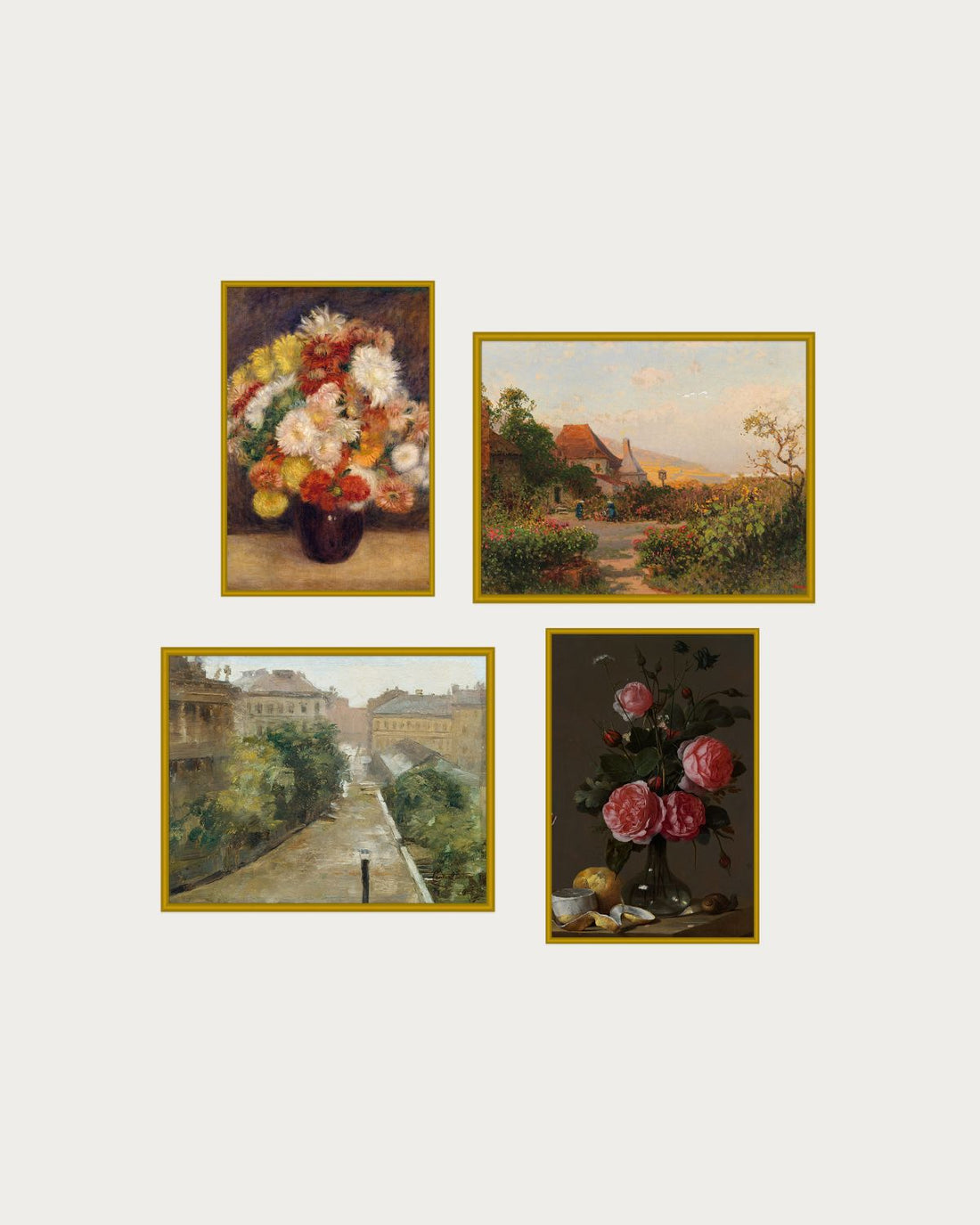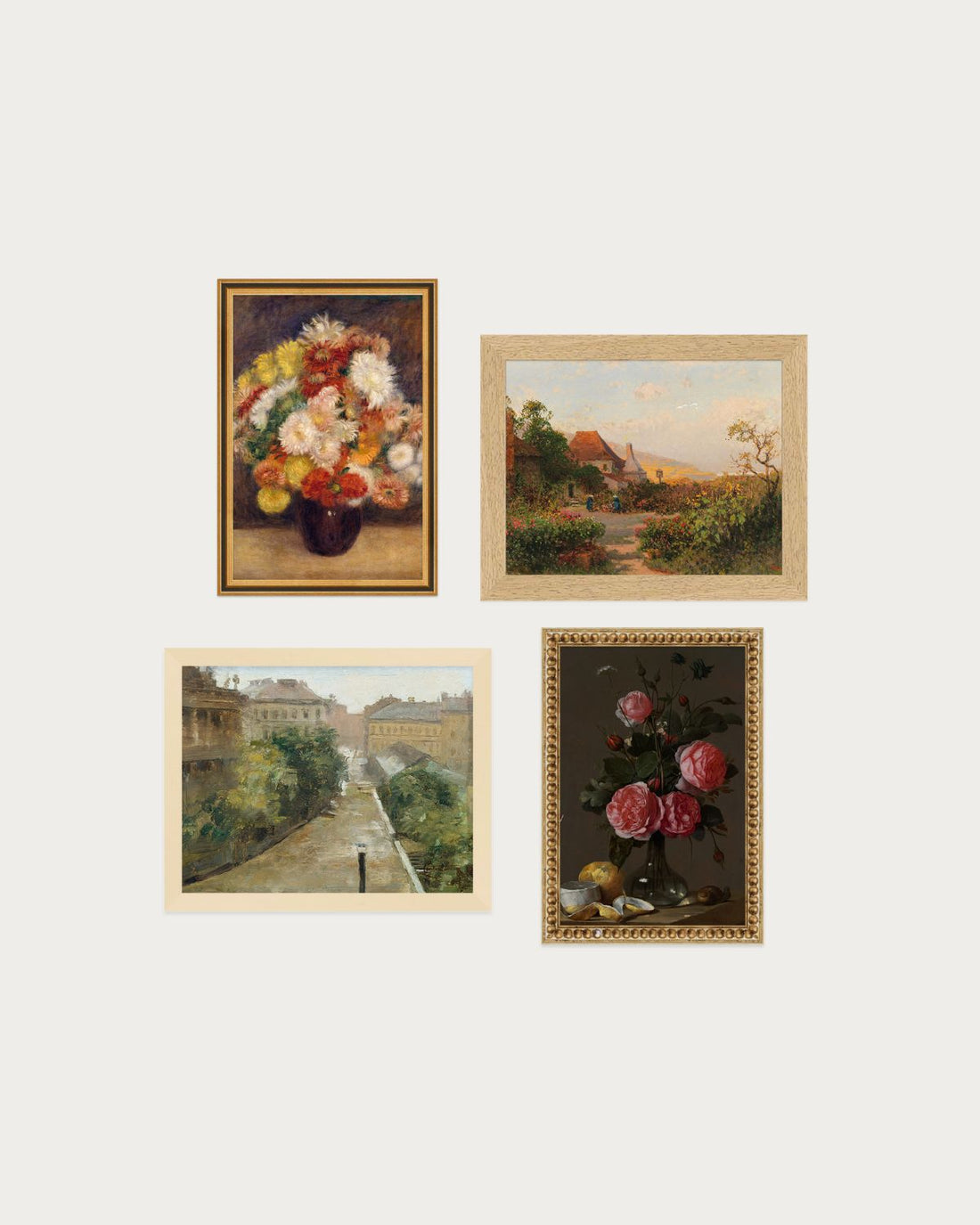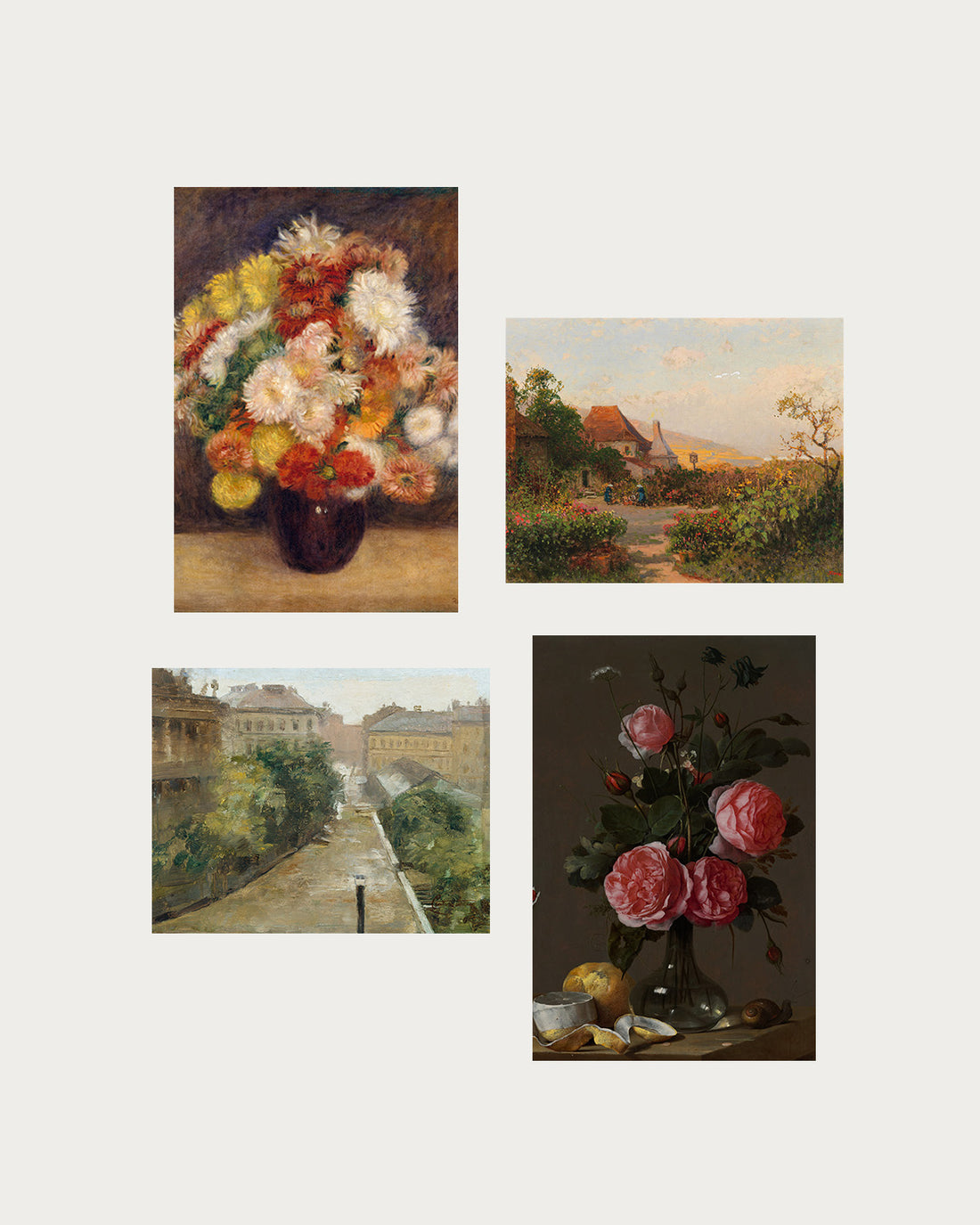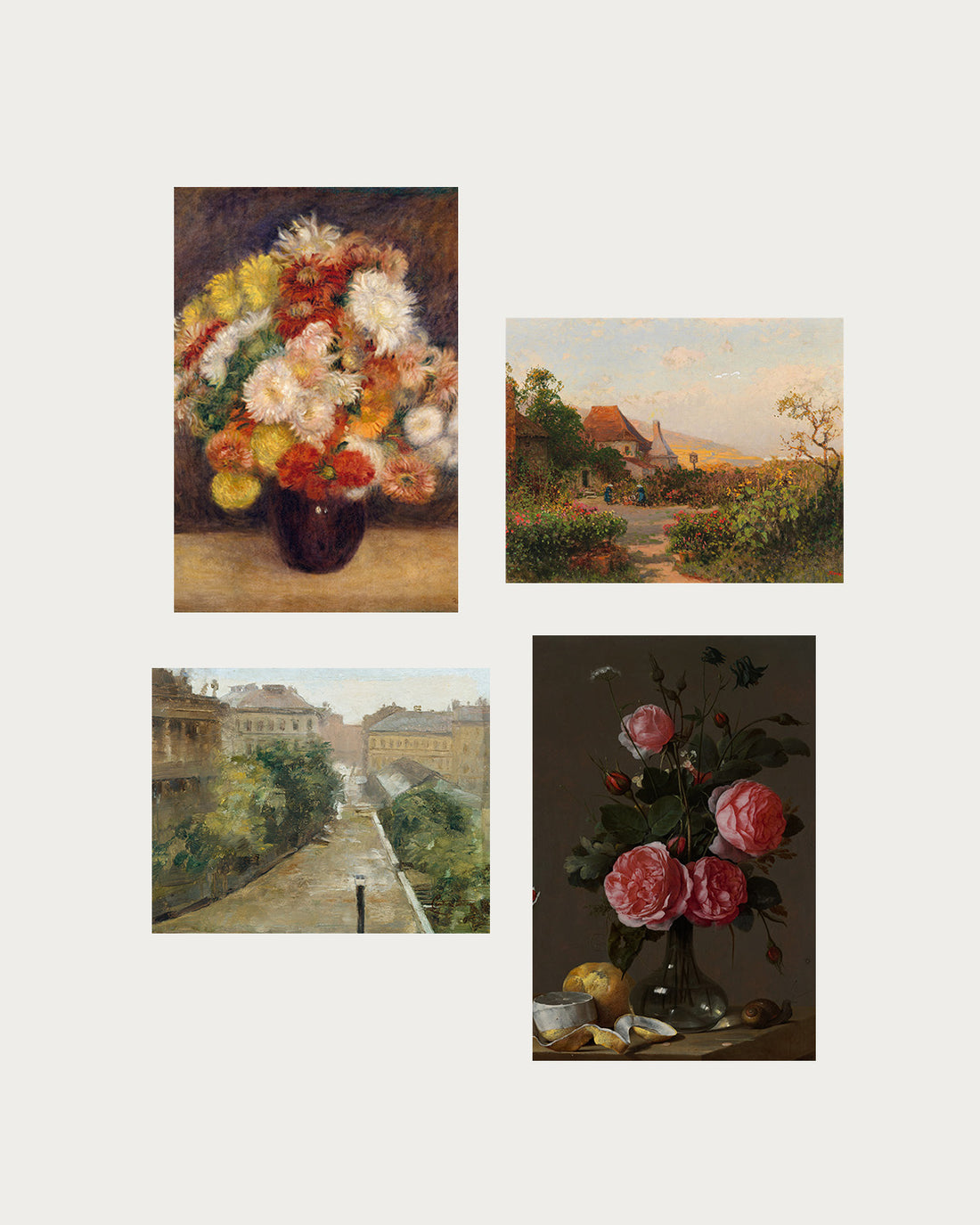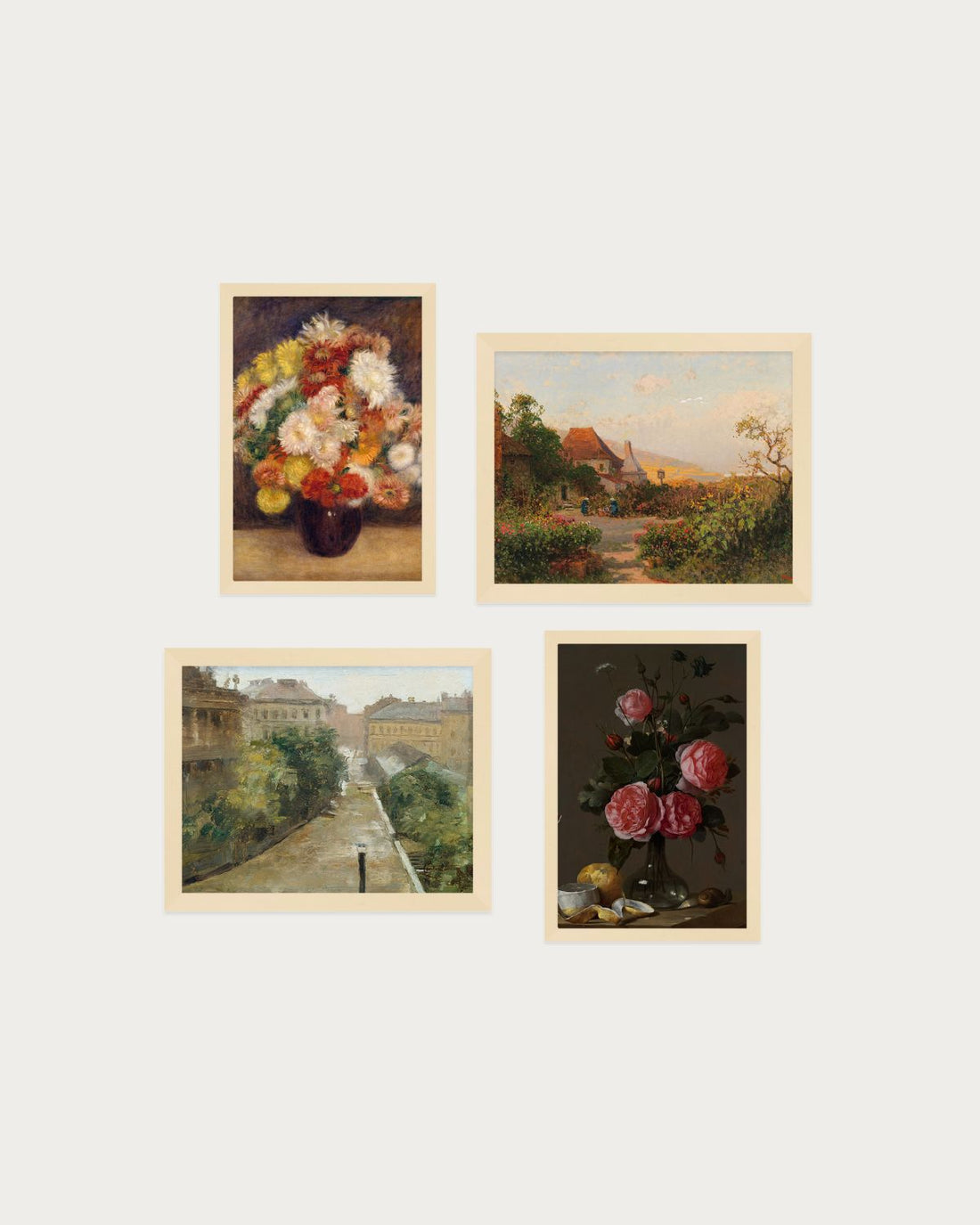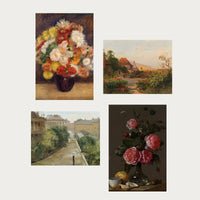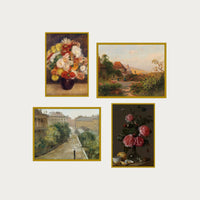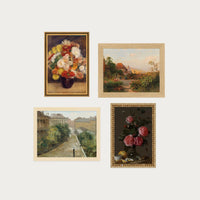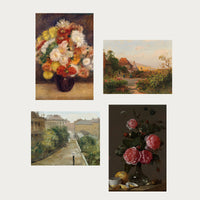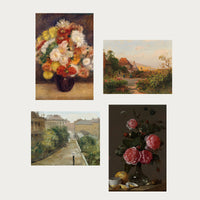 The Florentine Collection - Set of 4 classic art prints.

Collection includes:
Wild Roses - 12 x 18 in.
Austrian Vineyard - 16 x 20 in.
Chrysanthemums - 12 x 18 in.
Palais Coburg - 16 x 20 in.
All art is printed on our Giclee Archival Matte Paper - A high resolution heavy weight paper best for fine art. 
Options include:
Downloads only
Art Prints Only
Prints + Custom Frames 
*Download purchase includes two files sized specifically for the Samsung FrameTV.