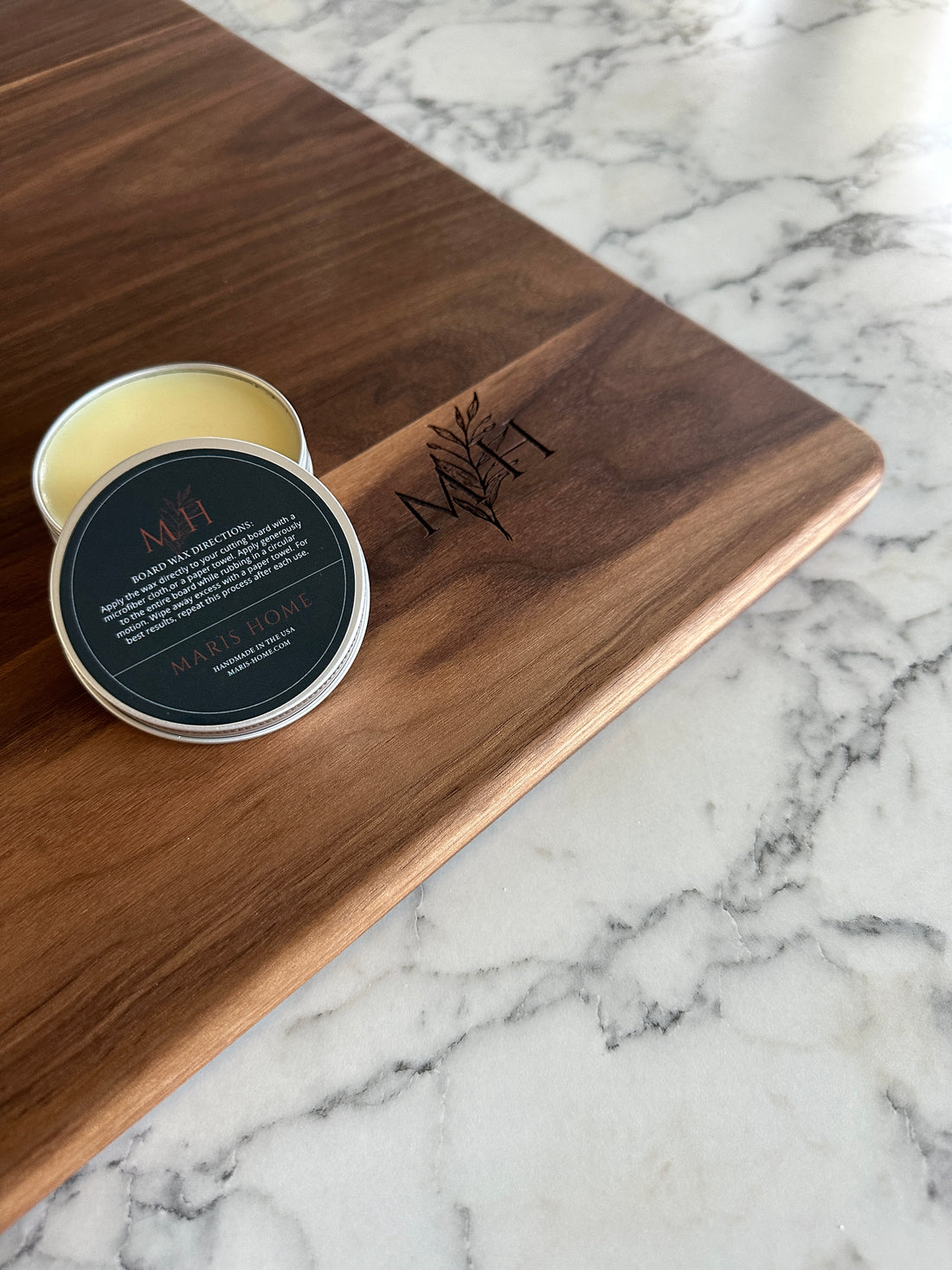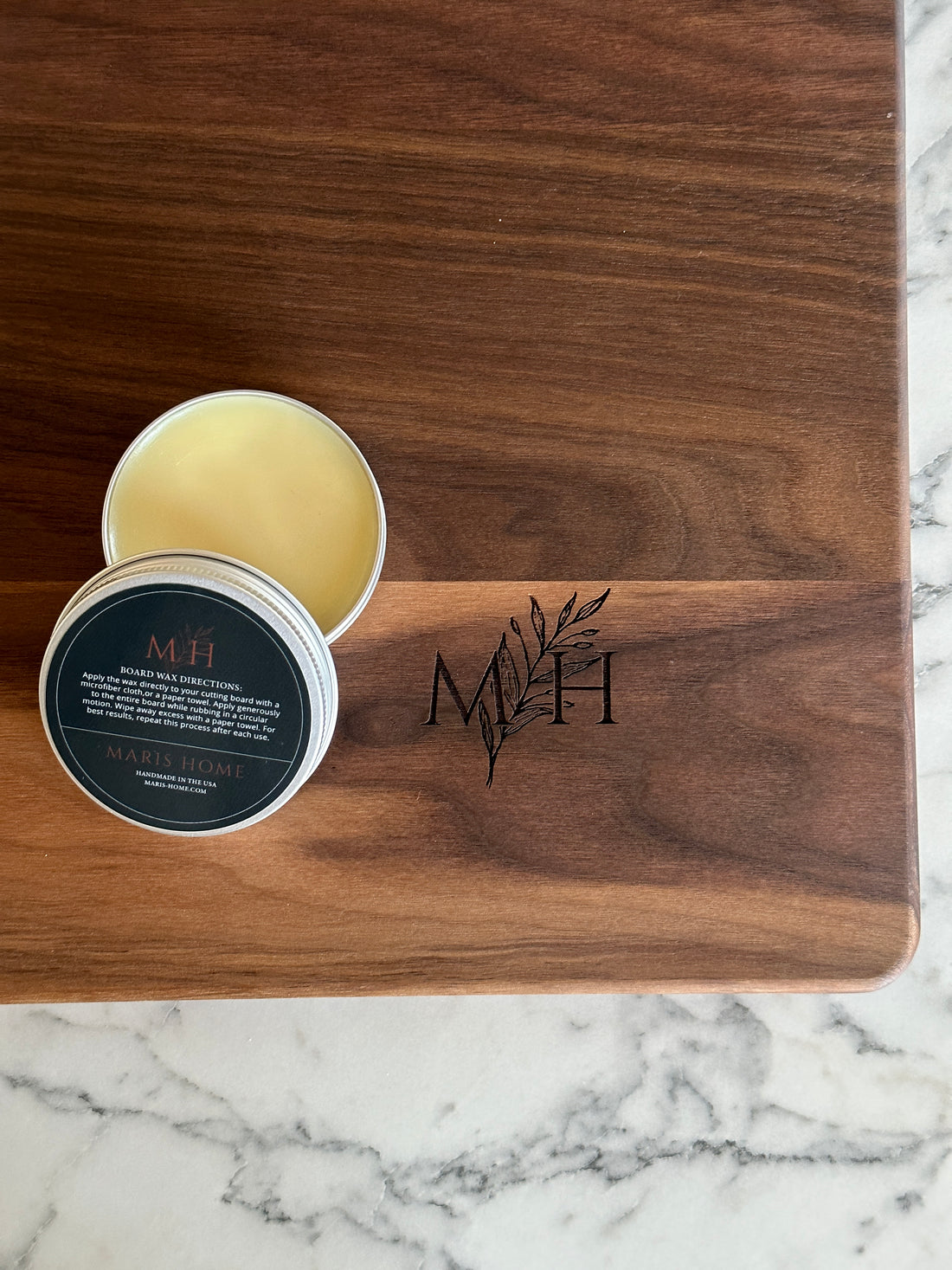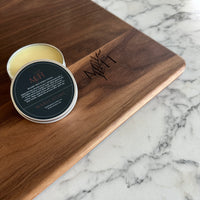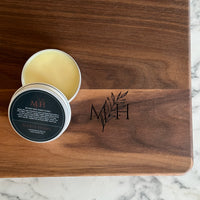 Board Care Kit
The care kit includes a 2oz tin of food safe board wax, an applicator pad, and a care guide.
Our all natural, food safe cutting board wax is handmade with organic fractionated coconut oil, organic beeswax, organic carnauba wax and organic essential oils. 

Directions:
1. Apply the wax directly to your cutting board with a microfiber cloth,
   a paper towel, or best of all the included applicator pad.

2. Apply generously to the entire board while rubbing in a circular motion.
3. Buff off any excess wax with soft cloth or paper towel.

4. For best results, repeat this process after each washing.